Overview
Featured Deals
Publications
Our transactional practices combine respected legal wisdom with solid business insight to provide advice tailored made to our clients.



M&A,JV, AND STRATEGIC ALLIANCES

Representing and advising a group of Thai shareholders on sale of the majority stake in a group of automobile and motorcycles parts distributors/retailers with the total valuation of approximately Baht 1 Billion to a Japanese conglomerate in a tax efficient manner


Representing and advising a Thai entrepreneur on sale of a distribution business through a tax free entire business transfer to a Malaysian subsidiary of a Japanese manufacturer.

Show more

COMMERCIAL CONTRACTS/AGREEMENTS
Advising a Thai subsidiary of a Frankfurt Stock Exchange listed company, one of the world's leading suppliers of banking and retailer IT solutions, services and products on the cooperation agreement, the authorized service provider agreement, the sale agreement, the sale and maintenance services agreement, and the software maintenance agreement.

Show more

REAL ESTATE & CONSTRUCTION

Representing and advising one of the Thailand's leading contractors listed on the Stock Exchange of Thailand on formation of the unincorporated joint ventures and the joint venture agreements with its partners, one of which is the leader in infrastructure construction and engineering contracting in Thailand.
EMPLOYMENT

Advising the world's second largest manufacturer of printing systems based in Germany on an employment contract for its executive to be posted to Thailand.

Show more

CORPORATE SERVICES

Advising on implementation of group's internal rules of procedure and providing the corporate secretarial services to a Thai subsidiary of a Germany based multinational corporation that is engaged primarily in the sales and manufacture of equipment and software for financial and commercial markets.

Show more


We can assist with:
Company Formation, BOI & Investment
Business Set Up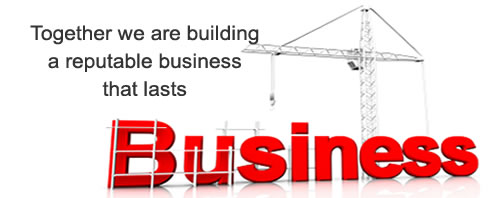 A proper business setup starts with selecting the right form of entities.
Before starting the operations, any business has to select the suitable form of entities. We assist clients choose the form of entity that fits clients' needs and set up/register a various types of entities, which can be a limited company,
a partnership, an unincorporated JV,
a branch office, a regional office,
a representative office or regional operating headquarters.
Normally, the tax law, the Foreign Business Act and the regulations in a relevant industry are the main factors in selecting the form of entities for a business.

Foreign Business License Application
In restricted businesses under the Foreign Business Act, a foreign owned company or an overseas company is required to obtain the foreign business license in order to engage in any of such businesses. We can help clients file with such application to ensure the clients can operate their business legally and get everything right in the first time.

Regional and Representative Offices Registration
If an overseas company would like to open a regional office or a representative office here in Thailand, we can help client prepare the paperwork and complete the registration with the relevant authority in Thailand.
A regional office and a representative office are other forms of business organization which are not separate legal entities from their company. Both regional office and representative office are not allowed to generate any income in Thailand.
Treaty of Amity Registration
The Treaty of Amity and Economic Relations between the United States of America and the Kingdom of Thailand commonly known as the Treaty of Amity was signed on May 29, 1968. The Treaty allows American companies to maintain a majority shareholding in a locally incorporated company, to wholly own a local company, or to open a branch office or a representative office located in Thailand. American-owned companies/businesses receive national treatment as they may engage in business on the same basis as Thai companies, and are exempt from most of the restrictions on foreign investment imposed by the Foreign Business Act. Some restrictions on American investment still exist though.
FTA Registration
Like the Treaty of Amity, the Thailand has signed several Free Trade Agreements with several countries. This agreement allows the citizens and companies of respective country to set up a local company that can engage in certain restricted businesses in Thailand without the need to obtain for the foreign business license.
Depending on the type of business, they are permitted to hold shares in a locally incorporated companies from 50% to 100%. In order to benefit from the FTA, the companies must register the FTA with the relevant Thai authority. We handle the FTA registration application for our clients.

BOI Application
The Board of Investment (BOI) is a government agency that encourages the certain types of investment in priority areas through giving out special privileges pertaining to taxes, land ownership, foreign land ownership, and work permit for foreign workers. Moreover, a BOI promoted company with foreign ownership is also permitted to own land, to engage in certain restricted businesses under the Foreign Business Act without the need to apply for the foreign business license, and to bring in foreign technicians and experts to work on the promoted project.
At NARIT & Associates, we minimize your time and effort in filling the BOI application. In addition to handling BOI application, we also advise clients on BOI tax privileges, a commencing date for a tax free period, non-BOI business, loss carry forward of BOI business, double deductibility of certain expenses and exemption of dividend payment made by a BOI promoted company.
Trademark Registration
In order to better protect the trademark here in Thailand, we recommend our clients to pursue trademark registration with the Thai authority. It important to note that trademark registration with the Thai authority offers many advantages to a trademark owner.


Construction & Real Estate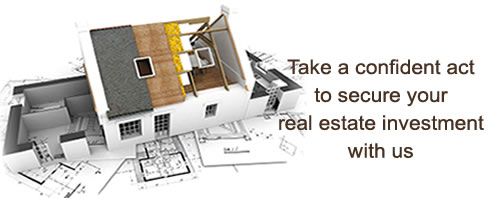 Our attorneys represent the participants throughout the construction industry, from developers and project owners to general contractors.

Our familiarity with FIDIC Conditions of Contract for Construction (FIDIC - International Federation of Consulting Engineers) and other construction contracts allows us to advise clients on various construction matters including
construction contract review and construction dispute.

In a construction dispute, we work with our clients in negotiation to resolve conflicts that may arise.
Property Conveyance
Our property conveyance services help clients get the deal closed smoothly and legally. We execute those transactions for clients. In addition, we also run land title/land exploration testimonial deeds search for the clients prior to any real estate acquisition to verify actual ownership and to ensure no mortgage/encumbrance on the land and obtain necessary permit for any land development.



Commercial Contracts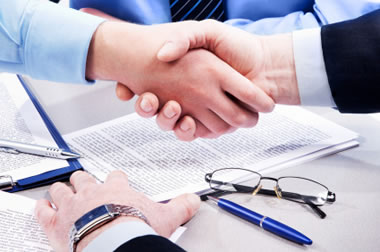 Retaining the right Thai legal counsel in your commercial transactions helps you close your deal legally, securely and smoothly. We advise the clients on various commercial transactions. Our commercial lawyers have business mind and common sense as we look into our clientsf situation not only from the legal viewpoint but also from the commercial viewpoint.
We have a wealth of experience in drafting, implementing, negotiating and enforcing the following type of contracts/agreements:

• joint venture agreements/shareholders' agreements
• share purchase agreements
• real estate lease agreement
• commercial leasing agreements
• equipment leasing agreements
• loan agreements, guarantee agreements, assignment agreements
• franchise agreements, license agreements, technical assistance agreements
• distributorship agreements
• construction agreements
• services agreements, employment agreements
• in-court settlement agreements, and compromise agreements
Employment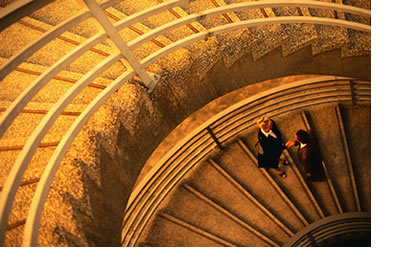 Work Regulation
Having the right work regulations is important not only for your human resource management but also tax management. The properly drafted work regulations will allow the company to effectively manage its work force, legally deduct the employee related expenses from earning for the purpose of calculating company's profit under the Revenue Code and ensure that employees are not taxed for perks and benefits that they receive from the company in addition to regular salary.
Our law firm assists clients prepare and/or review the work regulation to ensure that the work regulations are not only in compliance with the Labor Protection Act, B.E. 2541 (1998) but also tax efficient for both employer and employee.

Termination/Lay Off
In firing/laying off an employee, the employer must comply with the provisions of the Labor Protection Act, B.E. 2541 (1998). In order to avoid any hassles from any labor dispute with an employee, it is recommended that the employer seek the legal advice from Thai legal counsel before laying off, firing or asking for resignation from any employee. Although Thailand is not so litigious society in comparison to that in North America, labor courts are one of the most litigations parts of Thailandfs legal system. Our Thai labor attorneys have extensive experience in representing and advising employers on termination/redundancy.
Labor Dispute
For labor dispute, we represent clients in negotiation, out-of-court settlement, and labor courts. We will examine all facts and information and work with clients to select and implement the best strategy. Our expertise in this area enables us to effectively advise employers during the case.

General Counsel Services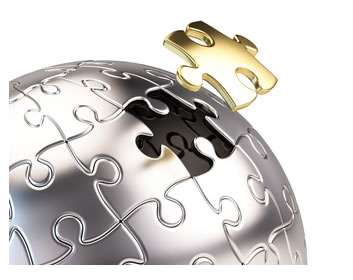 General Counsel Services is increasingly becoming more popular these days for corporate clients, who do not have in-house lawyers or have a stretched legal department, hence require additional legal support in the cost-effective and flexible way. NARIT & Associates proudly presents our General Counsel Services, unique outsourced in-house general counsel legal services, a new approach to your business at more affordable rates. The General Counsel Services are an arrangement in which for a monthly fixed retainer fee, we provide the clients with the legal services that are traditionally rendered by the in-house legal counsels.
The General Counsel Services brings the best of both worlds together, namely all the benefits and comfort of having in-house legal counsel as well as outsourcing flexibility and expertise of outside law firms. We provide our clients with cost-effective legal services and advice. Our sophisticated and strategic legal counsel is helpful for our clients in complicate situations. Our General Counsel Services offer our corporate clients an unlimited access to our attorneys. Clients can consult with, and raise any legal questions to our attorneys as many as they wish.
Our General Counsel Services is rendered based on a retainer basis or a project-based basis. Your outsourced general counsels are on call and can be easily reached by email, facsimile and phone. Alternatively, one of our attorneys can serve you as a readily accessible on-site attorney on a part-time basis to handle your legal related business needs as an integral member of your legal team.


M&A
Buying or selling a company can be quite time consuming. As M&As are very serious, complex matters, executivs and shareholders should be prepared for any upcoming M&A potential to avoid ending up as a loser, financially or emotionally. Our Thai M&A lawyers can advise clients on acquisition/disposition of a company. We have in depth knowledge in legal and financial affairs as well as a diverse set of skills that can help our clients structure their M&A deal in the most advanageous way. Our M&A team is ready to ensure that the transaction is adequately planned, properly executed and securely documented, so that the client can mitigate any legal risks as well as save tax costs along the way.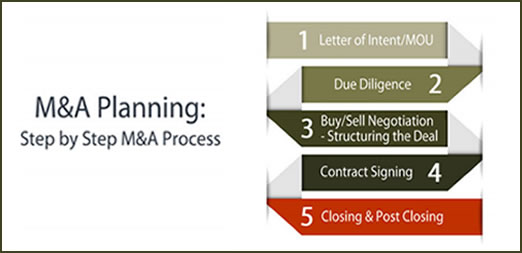 Letter of Intent/MOU
At the early stage of the transaction, in certain circumstances, a buyer and a seller may prefer to put the framework in writing, containing both binding and nonbinding terms in the document called a letter of intent or memorandum of understanding (MOU). As a buyer and a seller begin to agree on the fundamental terms and conditions of a transaction, the negotiation of a letter of intent/MOU serves to elucidate both parties' conception of the proposed transaction. The purpose of the letter of intent/MOU is to provide some of sort comfort to each other as well as document whatever terms that both parties can agree on before proceeding further.

Our Thai M&A lawyers help clients draft or review the letter of intent/MOU to suit their business needs.
Legal Due Dilligence
Prior to acquisition of any company, a buyer is highly recommended to have legal counsels conduct legal due diligence on a target company in order to analyze the legal status of a company and examine any risks from legal viewpoint. Normally, a target company/seller will require that a buyer and its team of its investment bankers, accountants, attorneys and other advisors sign a confidentiality agreement before a target company/seller agrees to let the due diligence starts. Our Thai corporate lawyers can verify whether a target company is legally operating under the Thai laws or not, as well as examine and analyze all legal risks and potential liabilities of a target company. All contingent and existing liabilities of the company will be pointed out during the due diligence process, so a financial advisor can factor all liabilities/risks into his valuation of the company and structure the deal in the manner that mitigates such risks.
Buy/Sell Negotiation - Structuring the Deal
Upon completion of due diligence, our qualified transactional lawyers work along with clients' financial advisor to advise clients on structuring the deal and negotiation with the counterparty. Under Thai laws, there are certain options available for M&As:

1. Share Purchase
2. Asset Purchase
3. Merger
Our Thai tax attorneys advise clients on tax implications of each option to ensure the deal achieve strategic results in the least possibly taxed mean. At this stage, all concerns/issues raised during the due diligence will be settled here, which could be company's loans to existing shareholders and directors, company's contingent liabilities, regulatory burdens and risks.
Share Purchase Agreement & JV Agreement/Shareholders' Agreement
All terms agreed by both buyer and seller are duly documented in the agreements, which are the Share Purchase Agreement & the Joint Venture Agreement/Shareholders' Agreement. We can help client prepare, revise and negotiate on these agreements.
Financing Acquisition
If a buyer/acquirer requires financing arrangements for acquisition, our lawyers can advise on lending, including drafting/reviewing necessary loan agreements and collateral agreements.
Closing

On the closing date, the documents are to be exchanged as set out in the Share Purchase Agreement and payment is to be made against the delivery of the documents. With the help of our qualified transactional lawyers , our clients can get the deal closed smoothly and legally secured.
Post-Acquisition Restructure
Post-acquisition restructure may involve refocus of business and human integration. We advise an acquired company on the legal implementation of restructure, including return of any relevant license, application for any new license to relevant authorities, consolidation and human integration.


Notarial Services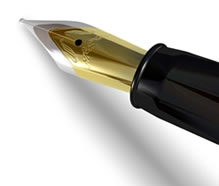 Our notary public is duly registered with the Lawyers Council of Thailand and therefore is authorized to certify documents as true copies of the originals or to verify signatures. Our notarial services are available in a convenient and prompt manner to assist our clients, either for the corporate legal documentations or for individual matters. Our notarial services include making a certified/true copy of original documents, verify true signature, certify true and correct English-Thai translations, and preparation of affidavits.
Private Client
Prenuptial Agreement

We draft the prenuptial agreement that protects your interests before anything goes wrong. The prenuptial agreement serves as a contract entered into by two people prior to their civil marriage that specifies how assets will be distributed in the event of dissolution of marriage.

Under the Thai Civil & Commercial Code, any income earned after the marriage is deemed to be the matrimonial property. Even the income in form of return from your separate estate is also deemed to be the matrimonial property, which your spouse is entitled to 50% of it. For example, your salary received after the marriage shall be the matrimonial property regardless whether your spouse works or not. The dividends, rents and interests that you receive from your stocks, condominiums, and bank deposit that you acquired before the marriage shall also be the matrimonial property.

While the statutory property arrangement serves most of Thais well, it might not serve the foreigners that well. If you are not comfortable with this statutory arrangement, you really need a good prenuptial agreement to opt out of the Civil & Commercial Code for protection of your interest.
Marriage Registration with Foreigner

We help you prepare necessary documents to register for a marriage with a foreigner as well as advise you on common (matrimonial) property.
Will/Testament



While the Thai law of succession serves most of Thais well, it has a lot of aspects that are inappropriate for the foreigners living in Thailand. We draft up a will that is suitable to your needs. For example, without any children your common understanding that your wife shall get anything from your estate is probably not true if you happen to have some relatives, i.e. siblings, uncles or aunties back in your home country.


In advising Clients making
the right choice, we take into consideration the corporate law,
tax law, the Foreign Business Act
and the related regulations
in such industry.